The government's Social Fund and Bereavement Benefit may not be the only form of financial support available to you if you need to cover the cost of a funeral. Charities will often hold an excess to help the families of the deceased, particularly those who have succumbed to a specific illness.




Child Funeral Charity
The Child Funeral Charity assists families financially if they have lost a child aging 16 or under. While many funeral directors, parishes and council's do not charge a fee for child funerals, the expenses can still add up. The Child Funeral Charity also provides practical support for those who are struggling to make the arrangements. In order to qualify a referral is required from a professional in a relevant field such as a funeral director, nurse or hospice manager.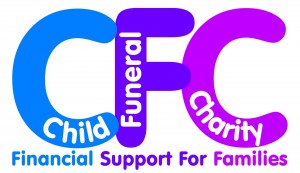 Leukaemia Care
Leukaemia Care provide grants to leukaemia sufferers – who have been diagnosed within the last four years – and the bereaved. Unlike other charities a single lump sum isn't provided; support consists of a number of small grants to help towards general living, such as bills and home maintenance. Support is generally only provided for those who have acquired an inadequate amount of state funding, or who are waiting for government grant applications to process.
British Gas Energy Trust
When funeral bills are causing financial hardship the British Gas Energy Trust can provide grants to help with bill payments. Applicants must specify their relationship to the deceased, whether or not they've received a payment from The Social Fund, and the reason why the estate of the deceased isn't sufficient to cover the costs. The British Gas Energy Trust do not provide grants for items that have already been paid for.
React
The main purpose of React is to give terminal children comfort and dignity in life. While their focus is on specialist and domestic equipment, they will also consider providing grants for funeral expenses and memorials.
Charis Grants Ltd.
Charis Grants Ltd. aren't exactly a charity, but will distribute funds on behalf of utility companies and local authorities to those in need of financial support. The aim of the trust is to offer venerable people who are in debt a chance to pay their bills. They can clear energy debts, cover bankruptcy and provide the funds to purchase essential household items. In order to qualify applicants must be a customer of one of the supported companies.
It can be difficult to find a charity willing to part with their cash without a referral. If you have recently lost someone and are encountering financial issues, speak to a funeral director and they may point you in the right direction or give you some form of discount to account for a failed grant application.
Sadly there are people out there who will try to abuse the system; therefore, charities will almost certainly require a detailed account of your financial history. Every charity has different procedures and prerequisites for approval, so make sure you thoroughly assess their guidelines before applying to increase your chance of success.