Although the thought of pre-planning your own funeral may feel a little morbid, there are actually many benefits to getting preparations in order whilst you are still alive and well. Today many people choose to buy pre-paid funeral plans to obtain peace of mind for themselves and their loved ones. In this article we will explain some of the advantages of buying a pre-paid funeral plan.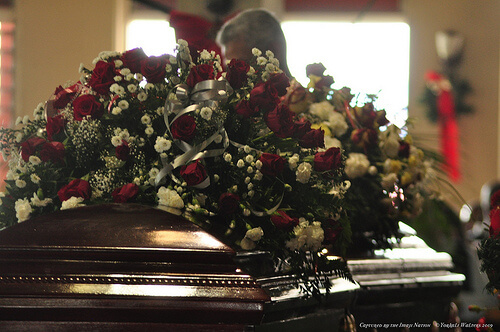 Buying a pre-paid funeral plan can cover the costs of things like your coffin, the service and your funeral flowers.
Image source: https://farm5.staticflickr.com/4028/4247129924_eb1ec52d06.jpg
Protection from the rising cost of funerals
Funerals can be expensive and although many people choose to put money into their savings accounts or ISAs later in life as a way to contribute towards the costs, this will not protect your family against the rising costs of funerals. Since 2004, the cost of funerals has risen by eighty per cent and this is set to rise and rise. One of the benefits of arranging your funeral now is that you can pay today's prices.
When looking to buy a pre-paid funeral plan, you will discover that there are many affordable and flexible payment options available to you. Some require you to pay the sum in a single payment, whereas others can be paid for in regular monthly installments. Choose a pre-paid funeral plan that is suitable for you and your financial circumstances to make the overall cost of the funeral more affordable.
Save your loved ones the emotional burden of planning your funeral
Another benefit of pre-planning your funeral and paying for it now is that you will save your loved ones the emotional and financial burden of arranging your funeral at the time of your death. At such a difficult time, it will be difficult for your family to make decisions and it may put them under even more stress trying to decide what you would have wanted.
By buying a pre-paid funeral plan, you can have the peace of mind that all of the arrangements will be paid for, so you do not have to worry about your loved ones struggling financially in order to give you a good send off.
Plan the funeral to your own specifications
Many people prefer to buy pre-paid funeral plans as it allows them to plan the event to their own specifications. By pre-planning your funeral you can make sure it is exactly how you'd wish it to be, whilst also knowing that your loved ones will feel comforted that you would be happy with the service.
Pre-planning your funeral is also a good idea if you have something a little more contemporary or personal in mind, like a life celebration. Today non-traditional events like life celebrations are becoming increasingly popular and most good funeral directors will be able to accommodate your requirements.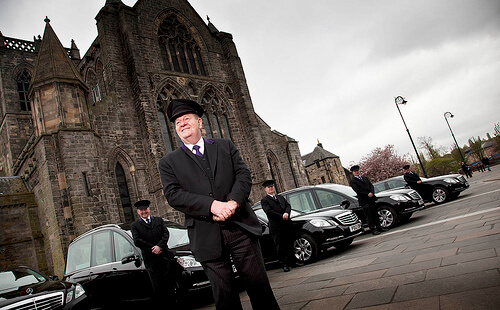 Buying a pre-paid funeral plan can give you the peace of mind that your family will not have the stress or financial burden of planning your funeral at the time of your death.
Image source: https://farm8.staticflickr.com/7094/7142168027_189881b668.jpg
Tips for choosing a pre-paid funeral plan
When it comes to choosing a pre-paid funeral plan, it is likely that you will be overwhelmed by all of the different options available to you. It is also likely that you will feel strange pre-planning your funeral so we highly recommend seeking support from your family. Although they may be upset at first, it is an important conversation to have, as it will ensure that you are all on the same page and that they understand your reason for doing it.
It is highly recommended that you explore the full range of pre-paid funeral plan options from different providers. Get as much information as you possibly can and be sure to shop around for quotes. This will help you decide on the type of funeral you would like to plan as well as the services and products available to you within your budget.
You will also need to consider payment options. If you are choosing to pay your funeral costs in instalments, it is important to find out how long you need to pay them for and whether you have to pay interest on the unpaid balance. We highly recommend keeping a record of the installments you have paid and making note of the date you need to stop paying. Something you will also need to enquire about is what arrangements will be made if you unfortunately die before the balance has been cleared.
Before committing to a pre-paid plan, make sure you know exactly what is included in the price, ensuring you are covered for the funeral service, the location, the flowers and things like the newspaper announcement.
Always check that the company is a member of a professional body, for example the Funeral Planning Authority and that they are bound to a code of practice that regulates the services they offer. This will give you the peace of mind that the money you are paying out is being saved or invested safely.
Conclusion
There are many benefits to buying a pre-paid funeral plan. Not only will it help to lessen the emotional and financial burden on your family, but it will also allow you to benefit from lower funeral costs. Before choosing a plan, spend time researching the options so you know that the funeral plan you choose is the right one for you.
Image credits: rastariza & The Co-operative