It's no secret that funerals are pricey. In fact, each and every year the average increases, which is making them more and more difficult to manage. Good budget planning is a crucial aspect of arranging the perfect ceremony. Most funerals in the UK cost around £7,000 – which includes all of the legal aspects and basic arrangements. While this may seem like a considerable figure, it probably won't go as far as you think.
Burial Ground Fees
It costs money to reserve a burial plot for the deceased and these fees are often highly misunderstood. Burial ground fees can drastically vary depending on your local parish and council. While the current UK average is around £200 for a spot, it's not uncommon to find church yards and cemeteries charging closer to £1,000. Before you start calculating your other expenses it's important that you're 100% clear on how much this will cost, otherwise you could be left significantly out of pocket. If the deceased was a regular church goer that contributed a lot to the local community these fees may be wavered.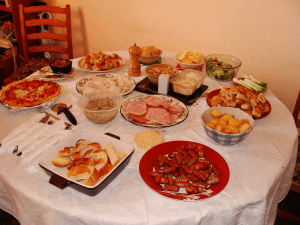 Function and Catering Services
Hiring a function room and catering service could cost up to £500, depending on how many guests you expect to attend. As a general rule of thumb a finger buffet will be around £10 per head, while a cold fork or hot fork buffet will be between £12 and £15 per head. Although it may be difficult, try to find out how many attendees you'll expect before you make any arrangements so you won't order too much food. If you don't have enough to hire a function room and provide catering, don't worry. Consider holding the event at your home and asking attendees to bring something for the table instead.
Funeral Notices
A funeral notice is a paid announcement in the newspaper that gives prospective attendees the details of the funeral. While they're not quite as important as they used to be with today's social technology, paying for one is still worthwhile; not just as a method of communication, but as a sign of respect. Death notices will add around £55 onto the overall cost. Some newspapers may charge a separate fee for the obituary, especially if space is an issue.
Administration
When someone dies there are a number of administrative procedures that must take place, and all of them come at a cost. For example, in the event of a cremation a doctor's note must be issued for the death certificate, which costs around £160. In addition, application fees for specialist burial grounds may come with a fee. It's always best to leave a few hundred pounds excess in your budget plan to accommodate these unexpected costs.
Help is Available
Funeral expenses are very costly, but help is available if you choose to pursue it. The government has various funeral schemes to help you pay for costs if you're on a low income, and a number of charities also set aside a portion of their donations to help the bereaved. If there isn't enough money in the deceased's estate to cover the costs of the ceremony, there's no harm in applying.
While funeral directors come at a cost, they will have the expertise and experience to get the most out of your budget. They'll also ensure you're aware of any extra processes that you'll need to conduct yourself. If you feel that arranging a funeral is a little too much to handle, it's probably best to seek help from the professionals or read some budgeting related blogs such as this.