Funeral costs are always on the rise and have doubled over the past decade. Sometimes paying for funeral insurance simply isn't possible. We've all got to make ends-meet, and finding excess funds to pay for something that may not occur for many years can be quite a strain on your bank account. That said, sometimes the worst does happen so it's important to be prepared. Luckily, if you really don't have the finances to pay for funeral costs there are a few other options available.
The Social Fund
The Social Fund is a government-run scheme that offers financial aid to low-income individuals who need a little extra help with their funeral costs. While the grant won't cover all of the fees, it can certainly pay for a significant chunk of them. A maximum of £700 is available, which can cover burial ground fees, cremation fees, coffin costs, travel expenses and even flowers. However, how much you are able to acquire will depend on your individual circumstances. For example, if you're on a low income, but you or the deceased have already paid for funeral insurance, you'll only be eligible for a maximum of £120.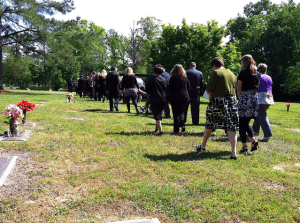 Bereavement Benefits
If your spouse passed away when they were under the State Pension age, you will be entitled to a one-off tax free lump sum of up to £2,000 – based on the deceased's National Insurance contributions. This allowance can be claimed for up to 52 weeks after they have passed away. In addition, you must be over 45, but below the State Pension age when they died.
Payment Plans
Payment plans for funeral costs are almost always available. Funerals are expensive and often unexpected; therefore, funeral firms expect some people to pay for the costs via a finance agreement. While they will typically require their fees upfront, payment plans based on your own financial situation can usually be arranged so you can spread out the costs. These payment plans may not be advertised, but don't be afraid to ask if you need some assistance.
Pre-Paid Funeral Plans
Pre-paid funeral plans can be a significant investment. Inflation is one of the biggest problems in the industry and most funeral firms will cap their prices at today's costs if you pay before the death. Of course this isn't an option if you've already lost a loved one, but it's worth considering for the future.
The Deceased's Estate
It's always worth knowing what costs can be recovered from the deceased's estate as there may not be enough money to cover everything. While funeral costs can be recovered prior to secured debts – mortgages and loans, etc. – it's best to check beforehand.
Unless you had a joint bank account with the deceased any money in their accounts will be frozen, and it can months to secure its complete release. If you're lacking funds and need instant access purely to cover the funeral costs speak to the bank and ask them if they could release the fees directly to the executor or administrator. Almost all large banks will agree to this.
Dealing with funeral costs is just one of life's necessary evils. Sadly, making financial arrangements is simply part of the process. It's always worth applying for financial support, even if you don't think that you'll get it. Knocking just a small amount off the bill could help you get a lot closer to giving your loved one the appropriate send-off.